A talk by Gray Brechin, Project Scientist, Department of Geography (Berkeley)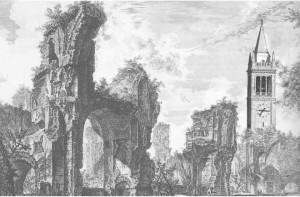 Round-Table with Margaretta Lovell, Professor in the History of Art Department (Berkeley), and Roberta Park, Professor Emerita, Department of Integrative Biology (Berkeley)
Friday, March 7, 5 pm, 315 Wheeler.
As costly new structures rise around the campus perimeter, neglect eats the historic buildings at its core. Do administrators regard the older structures as sites of opportunity for yet more revenue-enhancers? In 1898, Phoebe Hearst launched an international competition to make the University of California an incomparable" Acropolis of Learning II facing the Golden Gate. Her subsequent generosity built a preeminent public university available to all eligible Californians. After her death in 1919, William Randolph Hearst paid for a magnificent women's gymnasium to launch a vast memorial to his mother. As Hearst Gym approaches irreparability and other extant structures of the two Hearst plans face a similar fate in the midst of a manic building boom, the Berkeley campus offers a textbook of changing priorities in a time of forgetting.
Audience participation is invited.
Co-sponsored by the Berkeley Faculty Association and the Department of English.